Category Archives:
Berlin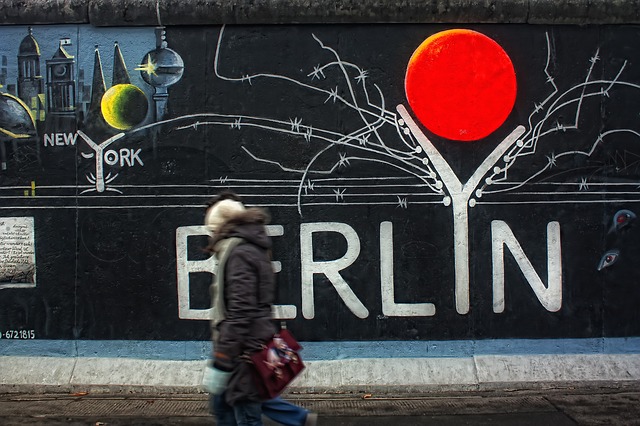 Characterized by super clubs, a wide range of adult entertainment, cheap beer and spectacular sightseeing, I was not surprised when Berlin overtook London to attain the title of the most interesting city on the Planet. This is a great vacation to a city that has been the backbone of European history for centuries and was soon soaked in the thriving nightlife and lost in the craze surrounding live music, street food and trendy bars that left me yearning for more.
This is my next stop after the beautiful Hannover Christmas Markets, One of the best Christmas experiences you will have in your lifetime. I just got in from the short Train ride from Hannover. Only an hour and 47 minutes with the cheap ticket of 29Euro. with the 7:30 morning train.
This list of things to see and do in Berlin is simply overwhelming.
Start by climbing the glass dome of the Reichstag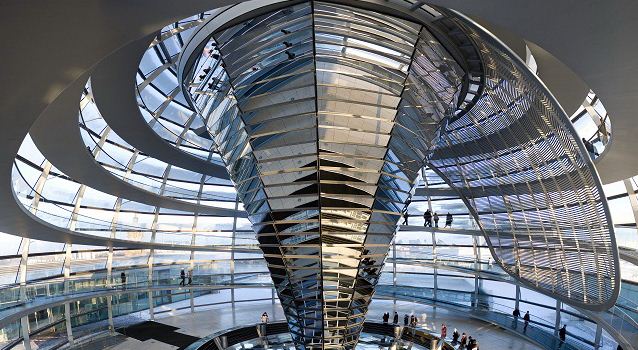 Without the same resilience and enthusiasm that I had, you will need an extra hand to endure the stringent security and long queues before you get a lift to the top of Germany's parliament. This facility depicts Berlin's intricate blend of old and new structures and ideas. Built back in 1884, the Second World War almost saw its destruction before its ethereal and patently modest glass dome was designed by Sir Norman Foster. Winding up the spiral walkway, you will have an all-round view of Berlin City before you walk out into the wind-swept viewing platforms.
Don't forget the museums
All the 5 major museums in Berlin are located in a compact area identified as the museum land in central Mitte area. The classic Pergamon museum will treat you to exclusive views of the 19th century Pergamon Alter, which is a representation of the battle between giants and gods. Here, you will also share a glimpse and a walk through the ornate processional way of Babylon.
Look at the remains of the Berlin Wall
The longest stretch of this wall is shorter than one mile, found in the central suburb of Friedrichshain. It is a symbolic example of the structure that once divided the city into the Eastern and Western segments. Today, however, it has been decorated with meaningful and colorful art, featuring more than 100 colors and iconic images.
Treat yourself to classical music
Finding my way to the Berlin Philharmonic, I discovered that it was not an ordinary city orchestra. Owing to its formidable international repute, you don't have to be a diehard classical music enthusiast to enjoy the day. A night at the orchestra headquarters building is one of the most memorable things that you will have to narrate. Besides the free lunchtime concerts, getting yourself an evening ticket will do you justice. The acoustics are just stunning regardless of whether you stand or sit somewhere in the building.
Shopping and dining
In Friedrichstrasse, pop into Dussmann cultural department store, the largest of its kind in Berlin. Shopping sites also extend outside of Central Berlin, especially to Tegeler Weg where you will find Platten Pedro, the biggest antiquarian record shop. This is an amazing treat for collectors like me. Back to Mitte, you can stroll to the flagship courtyard which offers anatomical footwear and futuristic designs.
Berlin is graced with both international and regional cuisine, and all you need is to book a table in one of the restaurants such as Mark Brandenburg. If you desire some superb views of the city, breakfast at the Beletage restaurant will be the most reasonable. There are a lot more restaurants that are considered the kings of Berlin street food, not forgetting live music and cocktails in lounges that are evenly spread through Berlin.
For lovers of fun and art, Berlin is one of the best places to be. If you need cheap adult and youthful entertainment, then Berlin should top the list of cities that you plan to visit next.
Save
Save
The United States of America is known for its fair for cars. To promote it history of automobiles it has its very own car Museum, the LeMay – America's Car Museum. Here are a few quick facts, the museum is spread over 165,000 square feet, has a 3.5 acre show field plus it is right next to the Tacoma Dome. What's more it is travelled by over 7 million motorists every year.
Best car museum in America – LeMay, America's Car Museum in Washington
LeMay – America's Car Museum was established on 2nd June, 2012 in Tacoma, Washington. It showcases a collection of over 350 automobiles. The museum aims at being the place to be for automotive enthusiasts for World over. They could be together for celebrating US's love for automobile. Social networks are being created for serious collection and other educational entities who could contribute in this endeavor. At the same time it would depict the transportation industry's current set of current achievements and directions for the future. In addition it is committed to work towards coming up with an education centre that promotes preservation and restoration of automotive history. LARGE architecture is the architect of the museum and is based out of Los Angeles.
Every year numerous car lovers and other tourists visit America for its diverse attractions. Travelers who wish to vacation here or migrate here need to apply for suitable visa categories. The idea is to distinguish between though who wish to be here temporarily from those who want to be here permanently. For a visit purpose people need a valid tourist visa. Citizens of select countries listed under the Visa Waiver Program don't need a tourist visa. They need to get ESTA visa before traveling.
LeMay is a non profit organization. Now here is how it all came together. Years ago Harold LeMay ran his business Harold LeMay Enterprises successfully in the Tacoma metro area. He also had collection of private cars that turned out to be the largest in the World. Tacoma as a city donated ten acres after he passed away. Harold LeMay's cars are still a big crowd puller for the visitors. The key exhibits are there are variety of reasons like design, speed, significance in country's car culture and technology. Other exhibits include 1986 Owosso Pulse, 1983 DeLorean DMC 12, 1966 Ford Mustang, 1970 Oldsmobile 442, 1969 Chevrolet Camaro SS and 1994 Flintmobile George Barris Kustom.
The key donors are the city that donating land worth $17 million, Nancy LeMay (Harold's wife) who donated $15 million. AAA Washington donated $1.6 million. Other names include companies and individuals as well. Banquet Room is available for hosting meetings, events and parties on rent. Anderson Plaza is famous for hosting cruise in events on monthly basis from April to October; this sees different clubs visiting the park. The event calendar can be checked for more upcoming events. When the museum operates a cafe is functional and serves hot dogs, soups, salads, sandwiches and side snacks.